Puerto Rico Cracks Down on International Banks: A Look at the Recent Closures
Posted by:
Christian Reeves
Category:
International Bank License, Offshore Bank License, Puerto Rico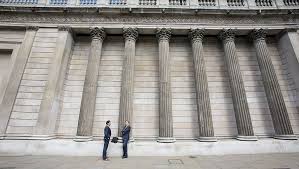 The Office of the Commissioner of Financial Institutions (OCIF) has taken significant action against international banks in Puerto Rico, leading to multiple closures due to non-compliance with regulatory standards. The most recent cease-and-desist order, marking the eighth intervention by the OCIF, was issued against Standard International Bank, LLC, an International Financial Institution (EFI) found to be decapitalized. The OCIF also appointed a trustee to take control of the bank, which has approximately 8,000 clients and $56 million in deposits.
Governor Pedro Pierlusi and Commissioner Natalia Zequeira Díaz have unveiled a bill to impose stricter requirements on financial and banking institutions operating under Puerto Rico's Financial Center. The move follows a series of interventions by the OCIF against international financial institutions in recent years.
Among the closed banks are:
Euro Pacific Bank: Closed in October 2021 due to investigations into tax evasion and money laundering schemes, as well as non-compliance with minimum capital requirements. The bank was fined $765,000.

Bancrédito International Bank & Trust (IBE): Closed on August 9, 2022, due to its owner's involvement in complex money laundering schemes with European investors. The bank was fined $250,000 and underwent voluntary liquidation of assets.

First Finance (IFE): Closed on June 30, 2022, due to gross non-compliance with minimum capital requirements, non-compliance with license renewal requirements, and hiding of relevant information about audited financial statements. The bank was fined $775,000 and ordered to pay $300,000 corresponding to a previously pledged certificate of deposit.

Hamilton International Bank AKA State Trust International Bank and Trust (IBE): Closed on January 9, 2022, due to non-compliance with submitting audited financial statements and compliance audits.

AndCapital (IBE): Closed in November 2021 due to cease-and-desist orders resulting from issues with the main shareholder and failure to produce a successful compliance audit.

Athena Bitcoin (MSB): License application denied on September 9, 2022, due to failure to submit required information and documents.

Nodus International Bank (IFE): Issued a Finding of Violation in October 2022 by the US Department of the Treasury's Office of Foreign Assets Control for violating Venezuelan Sanctions Regulations and the Reporting, Penalties and Procedures Regulations. The bank processed three unlicensed transactions involving a blocked person.

Standard International Bank, LLC (EFI): Issued a cease-and-desist order on April 24, 2023, due to being decapitalized, and a trustee was appointed to take control of the bank.
The OCIF's decisive actions against these institutions are a clear indication of Puerto Rico's commitment to maintaining a well-regulated banking system, protecting public confidence, and preserving the island's reputation as an international financial destination for doing business.